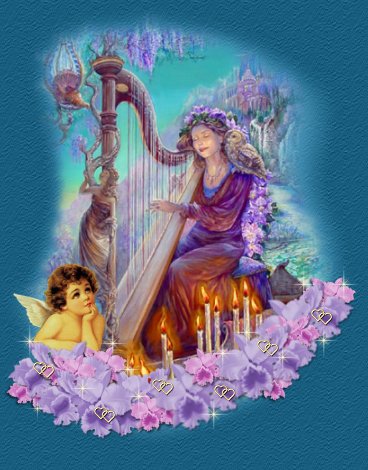 Melissa Noelle Hanson
Dec. 25, 1985 ~ April 19, 2002



Melissa was born on Christmas Day, 1985. I knew when I got pregnant
that she was going to be a girl because the whole pregnancy was different.
I only had morning sickness for a couple of weeks, and only once a day compared
to all day everyday for six to nine months with her older brothers.
I also lost weight which was nice rather than getting yelled at by the doctor
for gaining weight. She came 6 weeks early and was beautiful.
When they brought her to my room for the first time, she came in a red stocking
with a red and white cap, which I still have. We had the name Melissa
picked out, but then because she was born on Christmas, we felt we had to
give her a christmas middle name, eventually deciding on Noelle.





Starting with her birth, she received an angel figurine every year for her birthday
from her grandmother. My mother also collected angels, and when mom died
in 1999, my father gave most of mom's collection to Melissa.
Melissa loved angels and collected things about angels, and figurines with angels.
She also got a big white stuffed bear with golden angel wings and a gold halo.
In talking with her friends, we found that Melissa told them she was an angel
and told Kevin, her boyfriend, that she was his angel. She would pull a few
strands on either side of her hair back and combine them in the back of her head.
She told them that was her halo...




By the time she was born, my marriage was falling apart..When she was 3, I
divorced her father, moved her and her brothers to Cadott, Wis.
where we lived for a couple of years. She made friends easily with the
children in the trailer court where we lived. She started school in
Chippewa Falls and made lots of friends in school and in Brownies.
When I graduated from UW-Eau Claire in 1994, she was very proud of me
and decided she wanted to be a teacher when she grew up. She loved playing
with the old textbooks I collected. In 1996, I moved her and her brother
Matt to Waupun where I began teaching at the high school. Her older
brother, Josh, stayed in Eau Claire with their father. He was 15 and
didn't want to change schools or leave his friends. The children missed
each other, but Matt and Melissa went to Eau Claire one weekend a month
and Josh came down to Waupun one weekend a month. It didn't take long
for Melissa to make friends in Waupun. She did well in school, love math
even though she wasn't the greatest at it. She played the clarinet in band
during middle school, but didn't do band in high school. Throughout middle
school and her two years in high school, she did participate in chorus.
She had a beautiful voice. First semester of this school year, she took
a class called Photo/Nature and learned how to take and develop pictures.
She loved that class. As one of her memorials, we will be having a display
case built outside of the Photo/Nature classroom so the teacher can display
the students photos. It will have a plate on it saying it is given in
memory of Melissa. We will also be buying some photo equipment for the class
in her memory..





Church was important to her. God was involved in us moving to Waupun.
In 1991, we joined a church in Chippewa Falls and the minister was Pastor
Dave Busker. Melissa was almost 6 at that time and became attached to Pastor
Dave. It was mutual. God moved Pastor Dave from Chippewa Falls to Ripon
about 2 months before I was interviewed and offered the job in Waupun.
Ripon is 18 miles from Waupun, so we went to church there. I thought it would
Be easier on Matt and Melissa in making the transition to a new place if
something stayed the same, and that was the Pastor Dave. The year before she
died, he confirmed her. Every Sunday from when she was little, he hugged
her and called her "sunshine". I always thought he would perform her wedding
never dreaming it would be her funeral. Shortly before her death, she talked
to him about becoming a member of the church which would have happened
June 2. Melissa loved animals. When she turned about 12 or 13, she
she developed an allergy to cats and dogs. If she touched them, she
developed a rash, got red eyes. She refused to stop playing with them
and just had me get some benedryl. Over the past years we had a Bichon
Frise named Bubba, a cat named Reeses, and a mutt named Bosco. She loved
them all. Bubba was put to sleep late last year. Melissa and I had a
wonderful relationship. We could talk about anything, we laughed together
shared together. She was my best friend and my only daughter. She loved her
step-father Steve. Every night she would give him a hug before bed.
When she went somewhere, we would hug and kiss and say the same thing.
"love ya", "later" "bye". At night it was "nigh nigh sleep tight,don't
let the bed bugs bite. OK. Love ya. later". She had a beautiful smile.
She had a huge heart and cared about everyone. She got her driver's license
in Jan. 2002. She didn't get to drive a lot because we had 3 cars and 5
drivers. Her boyfriend,Kevin, did most of the driving. She decided she
wanted to be a donor in 1999, when my mom died. On Friday, April 19, 2002
she was home after school.. For some reason I came home at 4PM, usually
I work at school until 5. It was unusual for her to be around the house
because she usually went over to her boyfriend's until around 10:30.
They were in the process of taking a break from each other, although they
were going to the prom on May 4. So her step-sister, Sarah came home, her
brother Matt was also home. Melissa found some cookie dough and made cookies
for everyone. Around 6PM she kissed me and Steve goodbye and left to go
tanning, then to Miranda's house. She called around 7PM to let us know
she was at Sarah's house, and was then going to Miranda's. They drove
around, she took Miranda home at 10. She was on her way home to meet Kevin
at our house at 10:30. She was going too fast on a curvy road, we think
she swerved to avoid hitting an animal. She lost control of her car, hita
tree in the ditch. She died instantly from head injuries...She was 16 yrs.
3 1/2 months... I know my mom was there to greet her and help her pass.
The tree she hit became a memorial of sorts. Her friends have left notes
stuffed animals, flowers and a windmill for her. They have spray painted
thoughts and feelings on the road in front of the tree..
Melissa could not donate her organs, but was able to donate her eyes,long bones, skin and blood vessels. Her father got half of her ashes, I have the
other half in a curio cabinet with the big angel bear on top of the cabinet.
Her ashes are in a beautiful angel figurine on top of the cabinet.



The Best One
Words can't say what's going on in my head
Wishing I could have know your fate, what lied ahead
Hoping you know what you still mean to us
Just wanting to scream, just yell and cuss
I'd do all I could to change that night
Your candle went out, I've lost my light
Where have you gone, are you standing by me?
Why did this happen? Why at the tree?
So many questions remain; can you answer some?
My friend is gone but an angel you've become
Please know I'll never forget,
My best friend you were. The best one, I'll bet?
Written for Melissa With love,
Miranda
8/02/02



Melissa's Photos
Awards Melissa's Page Has Won
Newspaper Article
Merry Christmas and Happy Birthday 2002
The Melissa Noelle Hanson Humanitarian Memorial Scholorship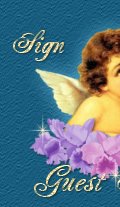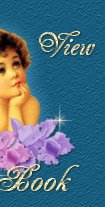 Please click below to vote for Melissa's site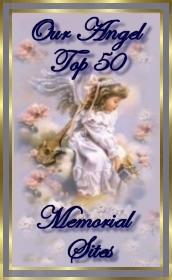 Please click below to vote for Melissa's site


Memorials by Martha


Music playing is "To Where You Are" sequenced by Redsal